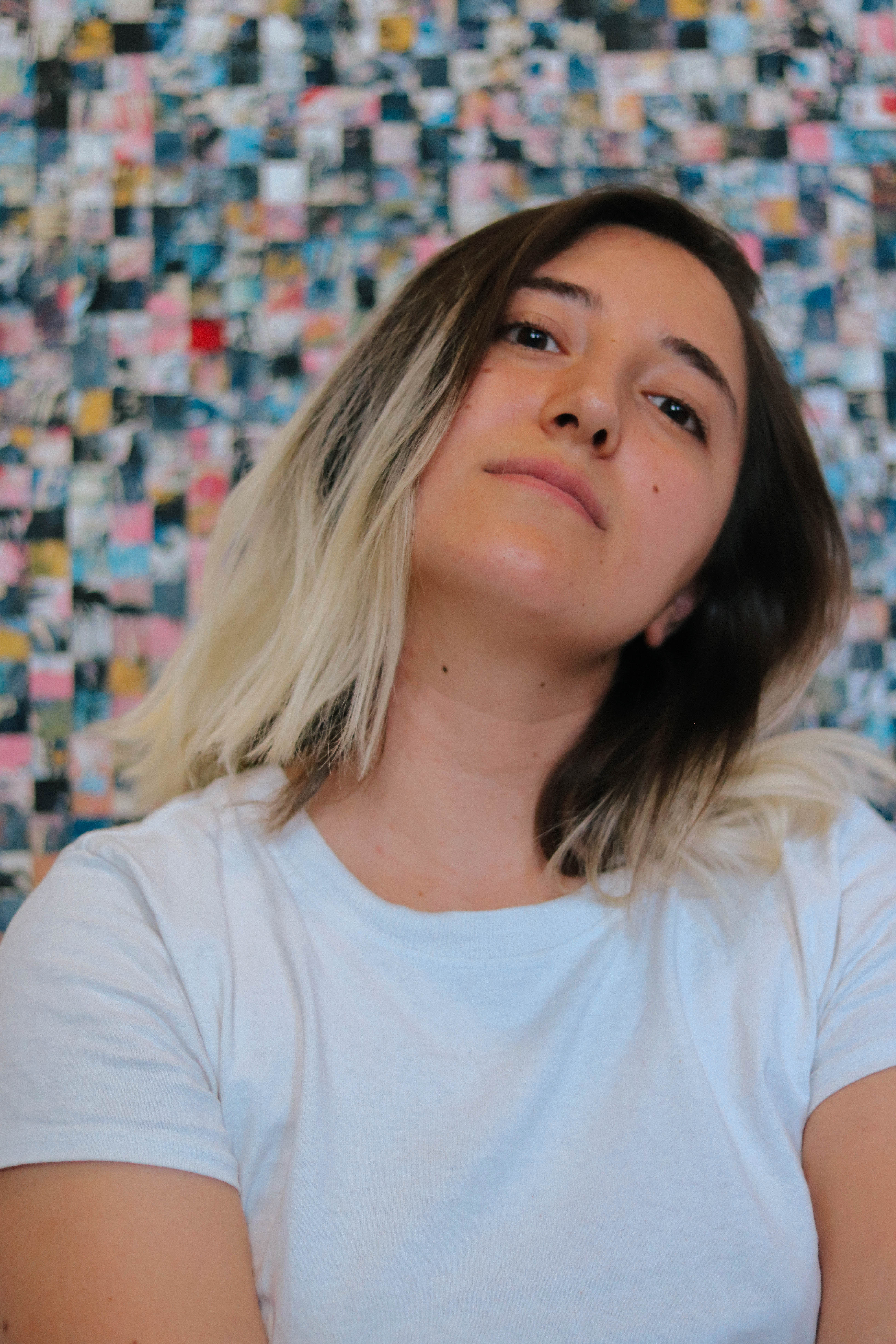 who's this, you ask?

hiiiiiiiiiiiiiii

My name is Annelies Danielle Schubert, but I go by Anne (pronounced Année, we say it in Spanish) for short. I'm a multidisciplinary visual artist, usually exploring a new technique or medium, currently pursuing my artistic career in the city of Paris — ooh la la.


I was born in Chile, raised majorly in the city of Santiago, but also in Bolivia for a couple of years. I moved to Paris in 2015, in order to pursue an education in the arts. In 2019, I graduated from from Paris College of Art with a Bachelors in Fine Arts.

Annelies Danielle Schubert is an artist who believes in the power of creativity; the power creativity has to tell stories, create connections, transcend the verbal, and establish positivity in one's life.

Annelies Danielle Schubert was born in Santiago, Chile to a Chilean father and a Bolivian mother, and with both cultures very accentuated throughout her upbringing. She arrived in Paris, where she is based to date, in order to pursue an education in the Arts and graduated with a BFA from Paris College of Art. Since graduating, she has taken part in various exhibitions, and has organized and curated various art events and exhibitions in the city of Paris. In 2019 she co-founded Creative Gatherings Paris, a creative experience company that offers services and products to promote creative exploration and creative living. She has recently fulfilled a residency at 59 Rivoli, a residency program for visual artists in the center of Paris where she developed her latest body of work and collection, layers of (me)mory. Today, she is a professor of Printmaking at Paris College of Arts for their foundation Program, as well as a practicing artist as she continues to develop her studio practice and create new work, while running her own creative business as an artrepreneur.
what am I exploring,
right
now

?
---
Prioritizing my creative practice

my number one prioroty at the moment is to
feed my creativity through my curiosity
and make sure that I maintain an open space for me to explore and play.
---
Developing my latest print series
for the past couple of months I have dedicated the majoryt of my creative time to developing an
affirmation / manifestation mantra series
I started mid 2020. This series is a mixed media series where I combine Printmaking techniques with paper cut techniques and has been a pivotal moment in my personal and professional career as I focus on breaking various negative narratives and mindset blocks around myself and practice.
---
Professor of Printmaking at Paris College of Art
this spring I have had the pleasure to become a part of the Foundation Program at Paris College of Art. I am currently
teaching the Materials & Dimensions - Printmaking course
, focusing on creative exploration and making sure to have an open space where students can safely explore channels and mediums that call them.
---
FAQ


TERMS OF USE


SHIPPING POLICIES
RETURN POLICIES
PRIVACY POLICIES

All artwork is the sole property of Annelies Danielle Schubert and is held under copyright even after purchase, please see my shipping & policies page for more information. The images, artwork, and contents of this website may not be copied, collected, or used for personal or professional gain without express written permission from Annelies Danielle Schubert. All images of artwork, sold or otherwise, are retained by Annelies Danielle Schubert.

All images on this website taken by Faten Triki or Annelies Danielle Schubert.


TERMS OF USE & POLICIES ︎ INSTAGRAM